Delivery to those places is usually the same as residential delivery.
Please make sure to include:
1. The full name of the person who is living at the address provided (the name on the name board) - "In care of".
2. If it is a condo, please provide the Room Number.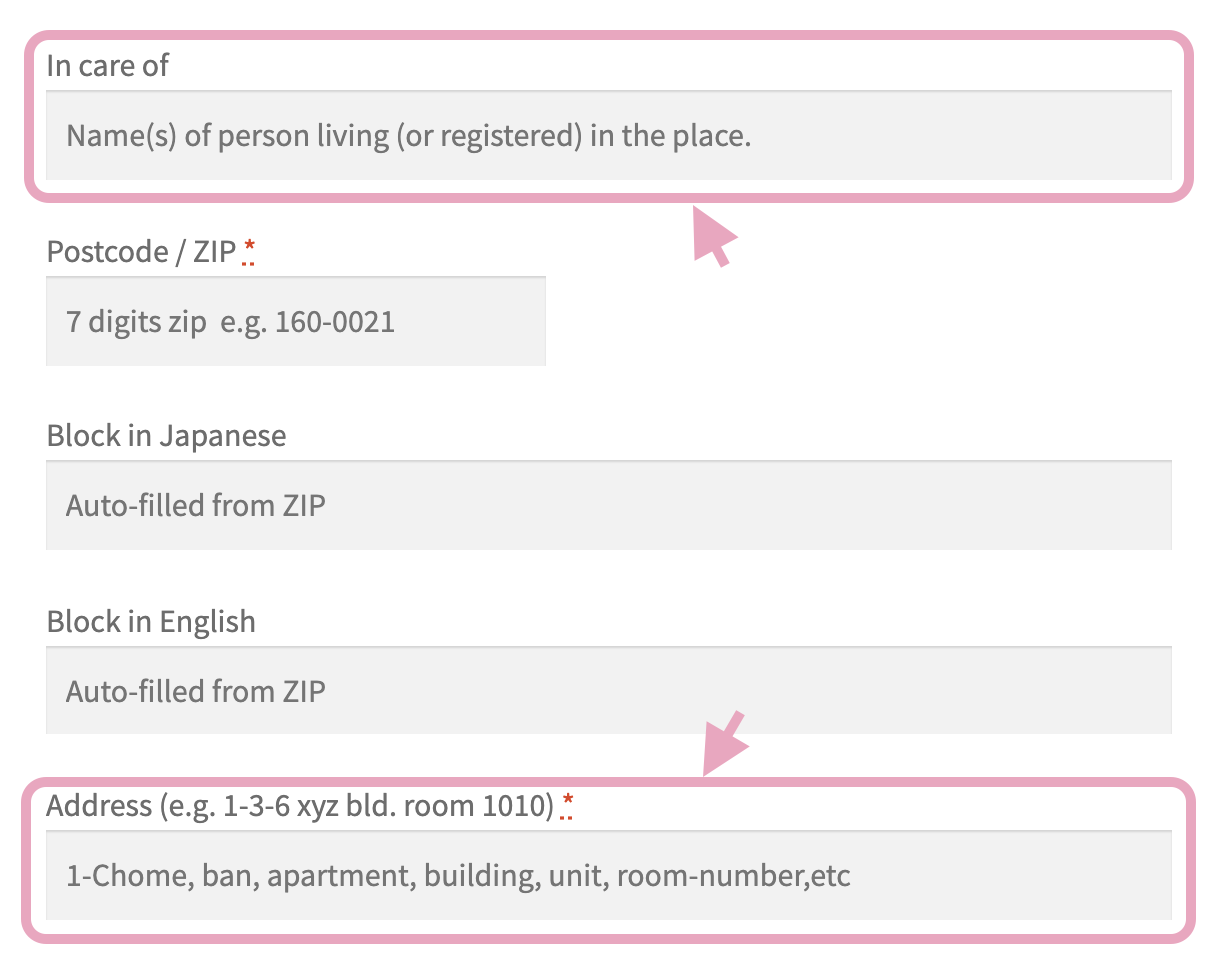 For larger providers (guest houses), they may request to send it to their front desk. Please contact your host/provider for the "in care of name" or how to receive your packages.

You may also pick it up at post offices.
Central post offices are open 24/7.
For locations of post office branches near your accommodations, please contact us. Regular operating hours for local post office branches are 9:00-17:00.