If you would like to terminate your contract, please follow the steps below.
1) Log in to your [Sakura Mobile My Page]
2) Go to the "Manage Plan" page for your plan you would like to terminate
For information on how to get to your "Manage Plan" page, visit here.
3) Select "Terminate Contract" (Refer to the ③ in the images below)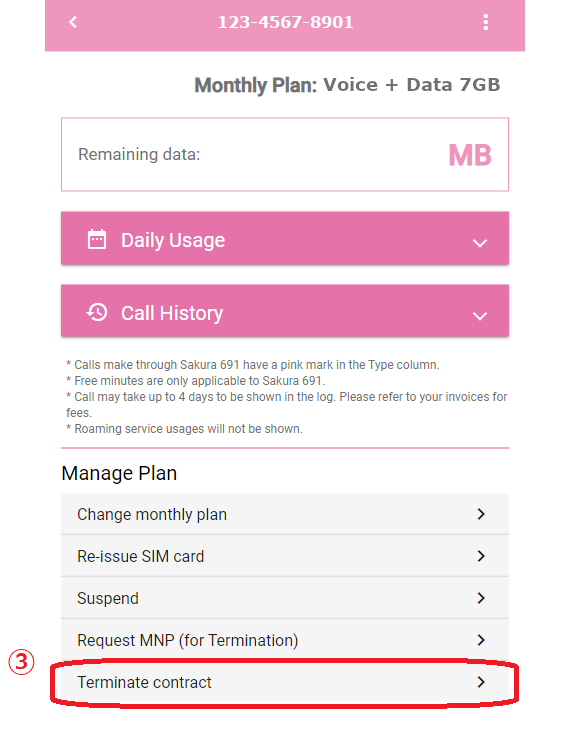 4) Check that the information automatically filled in is correct (Refer to the ④ in the images below)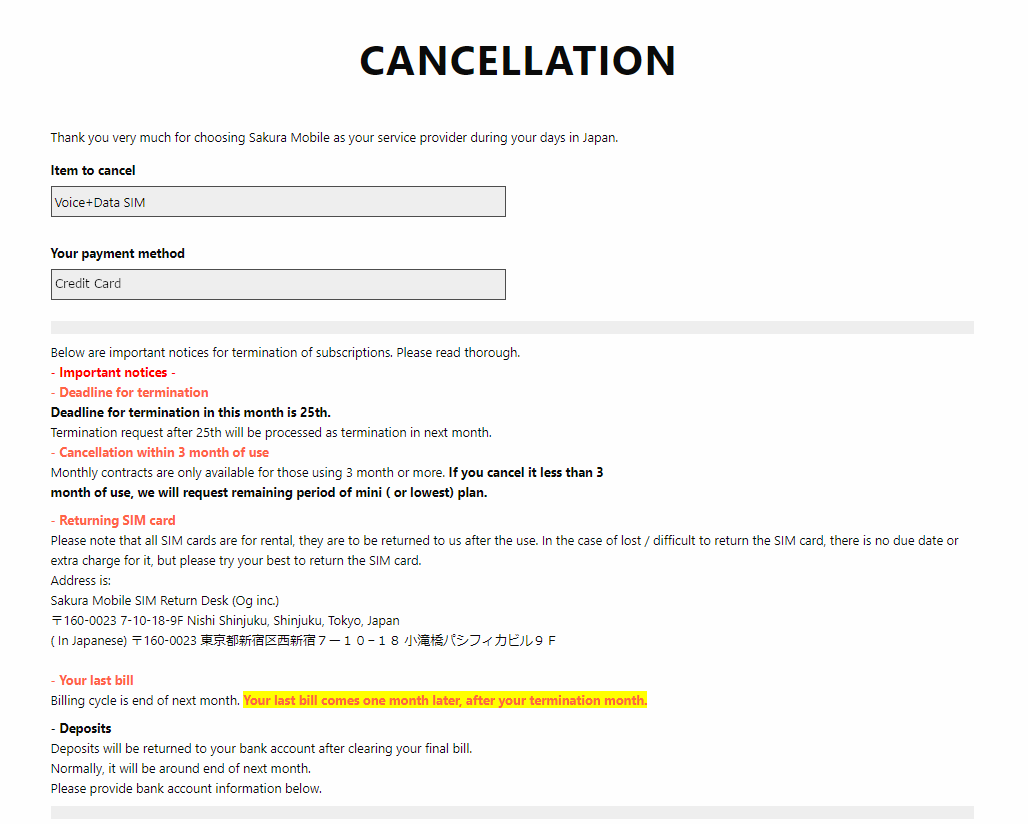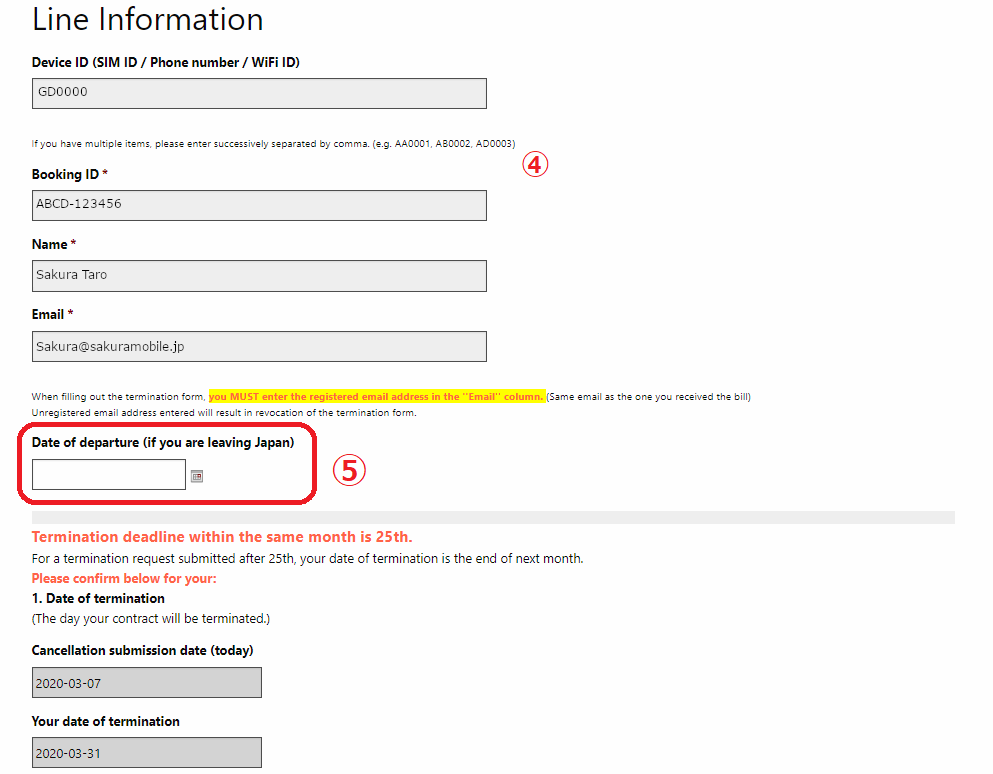 5) If you are leaving Japan, please select your departure date (Refer to the ⑤ in the images above)
6) * For Voice and Data SIM Smart Pit Users (Refer to the ⑥ in the images below)
Please enter your Japanese Bank Account information that you wish to have the remainder of your deposit sent to.
** For Smart Pit Data Only SIM and Pocket WIFI users, as the deposit you have paid was the exact amount for the remaining two months, this does not apply to you.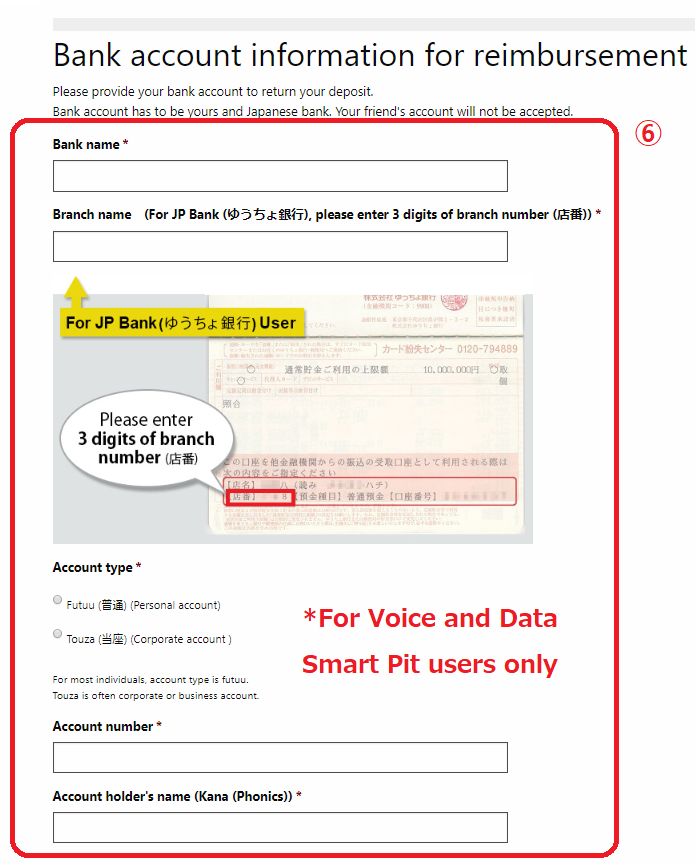 7) Please list the reason you would like to cancel your plan. In addition, please feel free to write any additional comments or information that you feel may be applicable to your contract cancelation. (Refer to the ⑦ in the images below)
Once you have completed the above, please click the "Submit" button
Once you have successfully completed and submitted the termination form, you will receive a confirmation email. Please check to make sure you have received this email. If you do not receive one, please resubmit the termination form or contact us.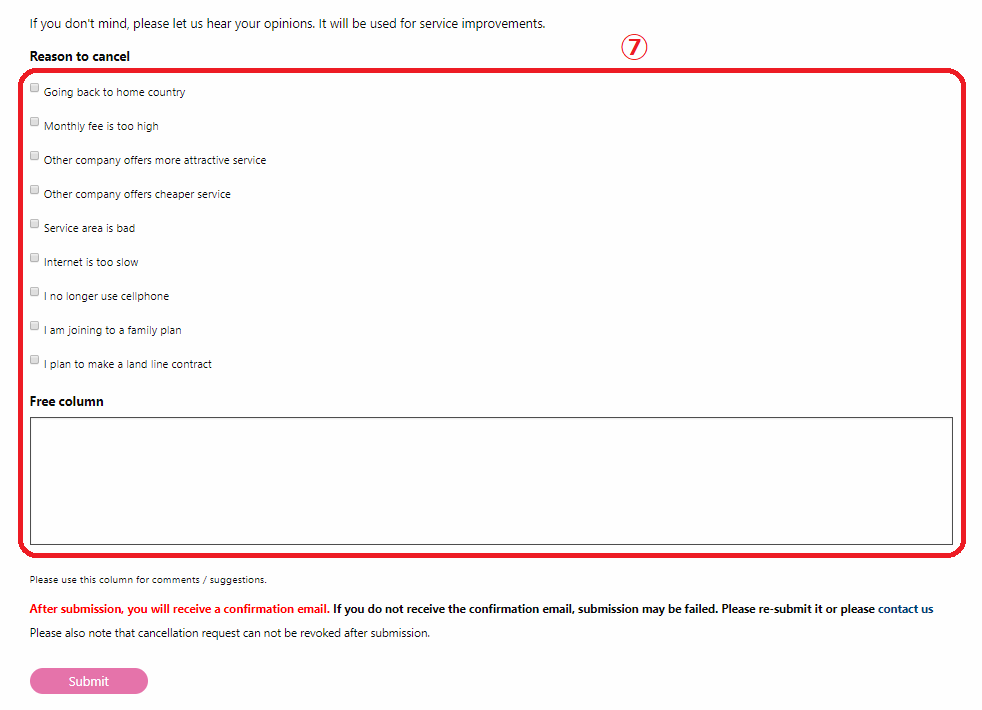 8) Please return your SIM/WiFi device to our collection desk.
**Please be informed that this process is necessary to officially terminate your contract.
**You need to submit the termination form before the 25th of the month you want to terminate the contract.
For example, if you wanted to terminate the contract by the end of August, you should submit the form by the 25th of August.