If you would like to terminate your contract, please follow the steps below.
1) Log in to your [Sakura Mobile My Page]
If it's your first time to log in to the [Sakura Mobile My Page], kindly refer to this article on How to log in to [Sakura Mobile My Page] for the first time?
2) Go to the "Manage Plan" page for your plan you would like to terminate
For information on how to get to your "Manage Plan" page, visit here.
3) Select "Terminate Contract"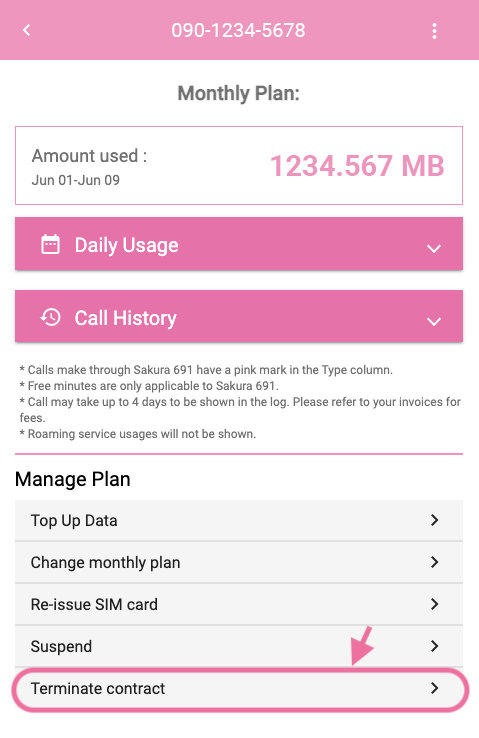 5) Select "Cancel Contract"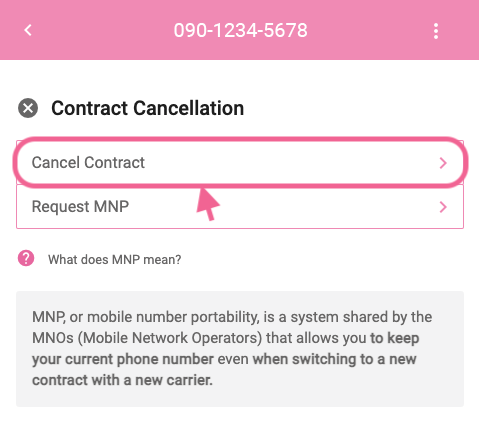 6) Fill in the required information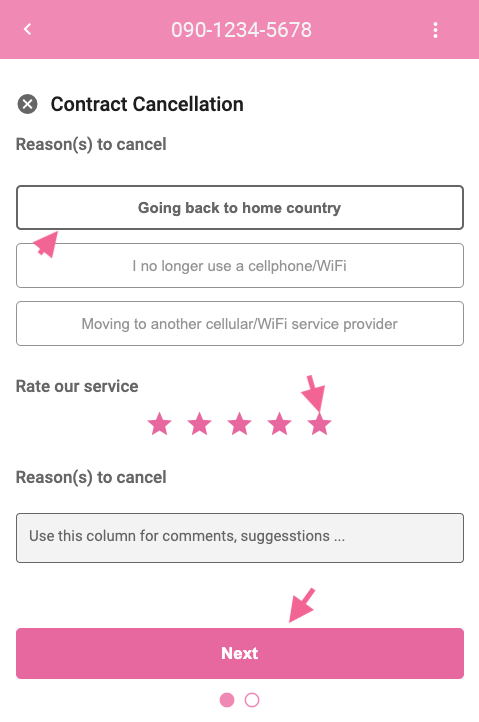 7) Check that the information automatically filled in is correct. (*)
Please select the date of departure if you are leaving Japan.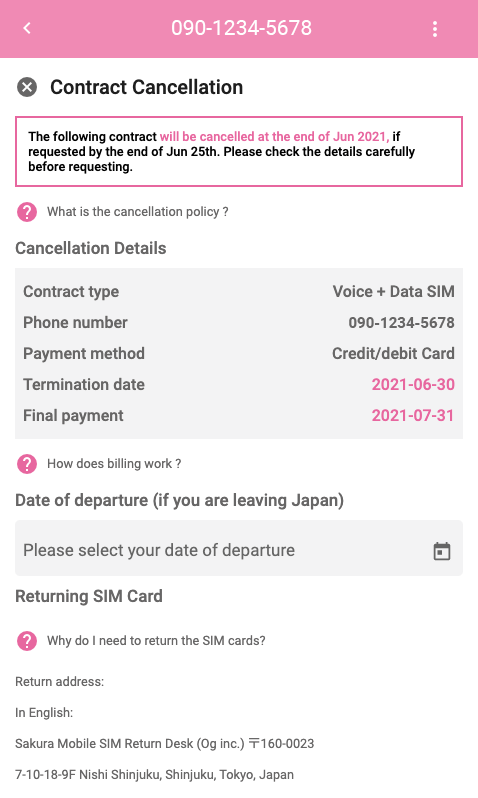 ** For Voice and Data SIM Smart Pit Users, there is one more step for you to go through:
You will see options to receive the deposit refund either by PayPal or by Japanese bank transfer. Please select the refund method and proceed to provide the required information in the next step.
Note when you fill in your Japanese bank account information:
1. For the item of Account Number: Please make sure that it does not contain any non-numeric characters on the item such as "- (hyphen)". If you are entering other characters, please skip the character such as hyphen and only enter the numbers (numeric characters).
2. For the item of Account Holder's Name (Kana(Phonics)): Please note that it won't allow you to submit the form if it contains any non-Kana Phonics characters. Please make sure to enter the item in Katakana (カタカナ) which written on your bankbook.
8) Submit the form

9) Please return your SIM/WiFi device to our collection desk.
**Please be informed that this process is necessary to officially terminate your contract.
**You need to submit the termination form before the 25th of the month you want to terminate the contract.
For example, if you wanted to terminate the contract by the end of August, you should submit the form by the 25th of August.