Please note the following:
・Issuing the MNP number takes 2-3 days. Please plan for the MNP port out.
・The MNP number issue fee is 1,100 JPY per phone number.
・If the MNP expires, you can contact us to issue it again 2 days after the old number expires.
・The MNP number has an expiry date of 14 days.
STEP BY STEP:
Log in to your [Sakura Mobile My Page]
※If it's your first time to log in to the [Sakura Mobile My Page], kindly refer to this article on How to log in to [Sakura Mobile My Page] for the first time?
After logging into your "My Sakura Mobile" account, please proceed to the "Manage Plan" page. Please follow the instructions below to request an MNP number
For information on how to get to your "Manage Plan" page, visit this link.
For both Credit Cards and Smartpit users, steps from ① to ④ are the same.
1) Select "Terminate Contract" (Refer to ①in the images below)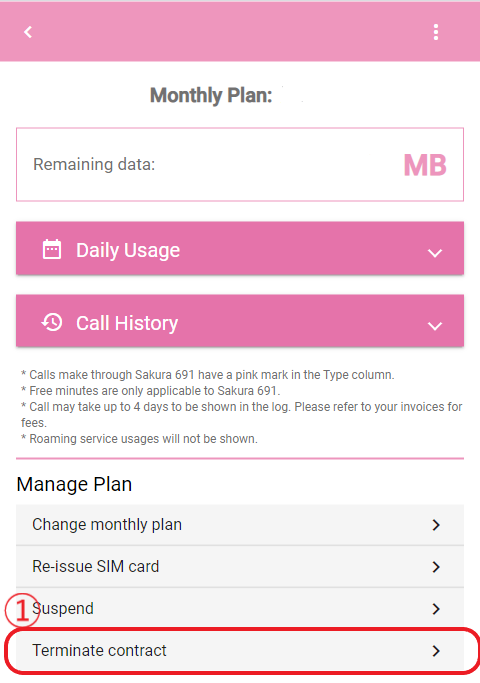 2) Make sure to select "Request MNP"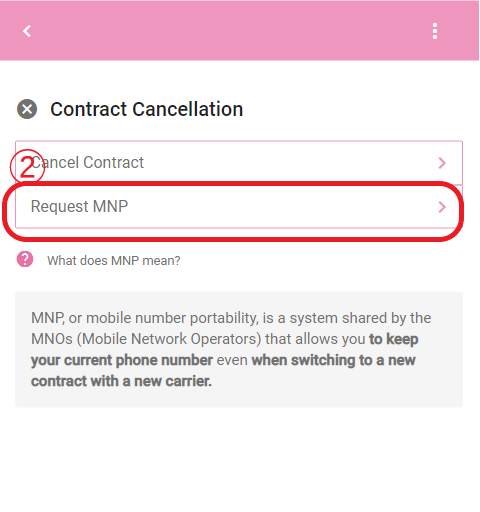 3) Kindly confirm the terms and conditions: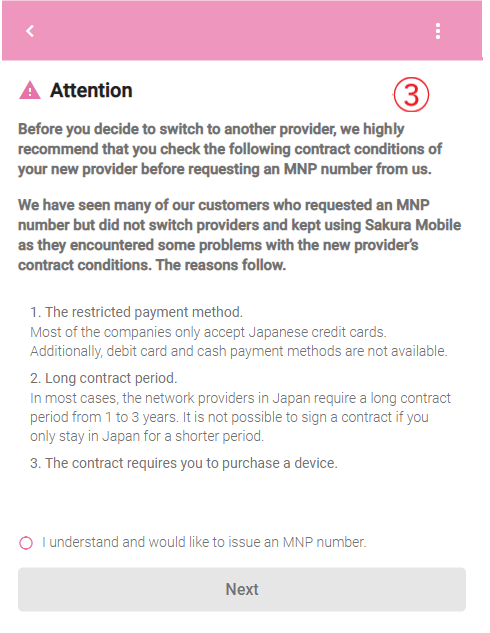 4) Kindly confirm the MNP fee and further details: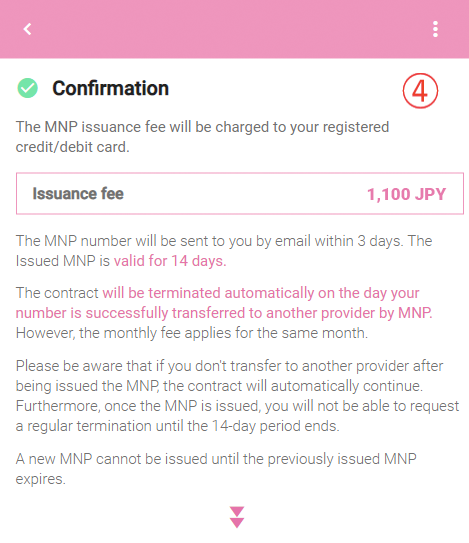 Step ⑤ If your payment method is Credit Card:
5) you only need to submit the request, we will charge your card automatically: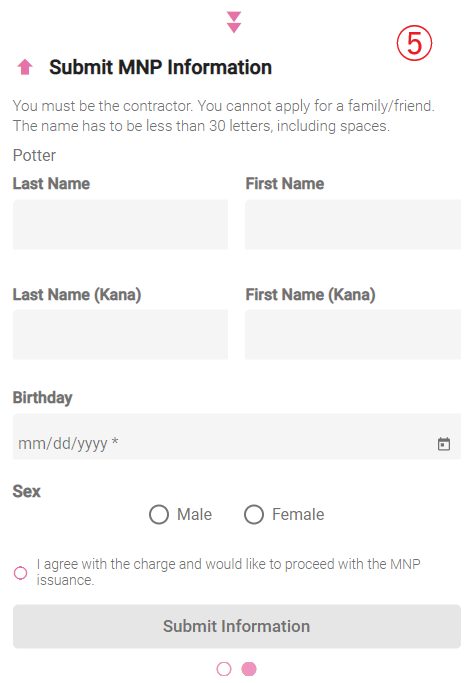 After checking the information filled in the form, please select the "Submit Information" button to confirm your request
If your payment method is Smartpit:
-Please choose how you would like to receive the deposit refund.
-Once we receive the MNP request from you, we will send you an email to inform you that we have charged your Smartpit card with the MNP fee of 1,100 JPY, therefore, kindly check your email for our guide.