After logging into your "My Sakura Mobile" account, please go to the "Manage Plan" page
For information on how to get to your "Manage Plan" page, visit here.
1) On the "Manage Plan" page, please select "Cancellation" (Refer to ① in the images below)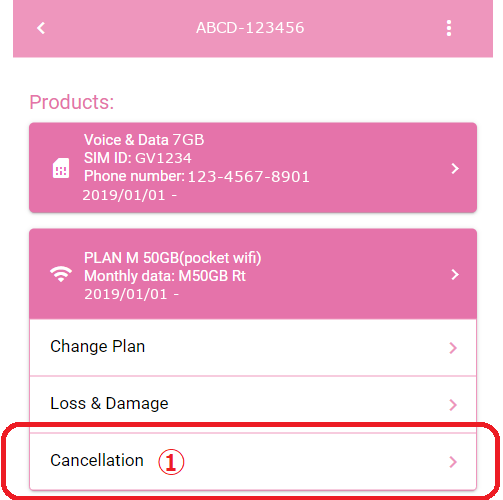 2) Please confirm the information on the form is correct
*If you are leaving Japan, please select your departure date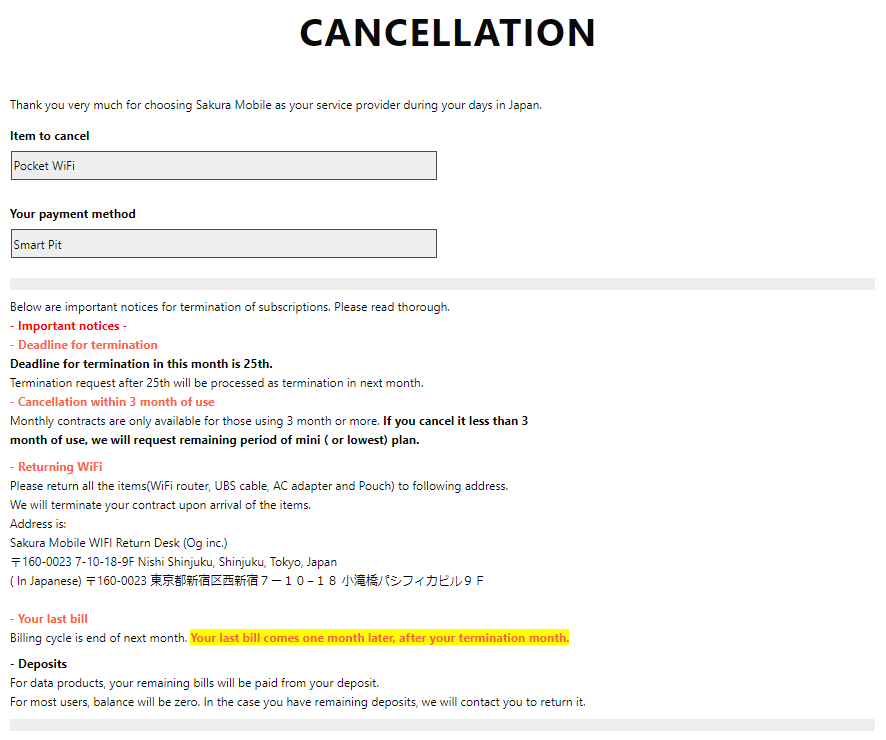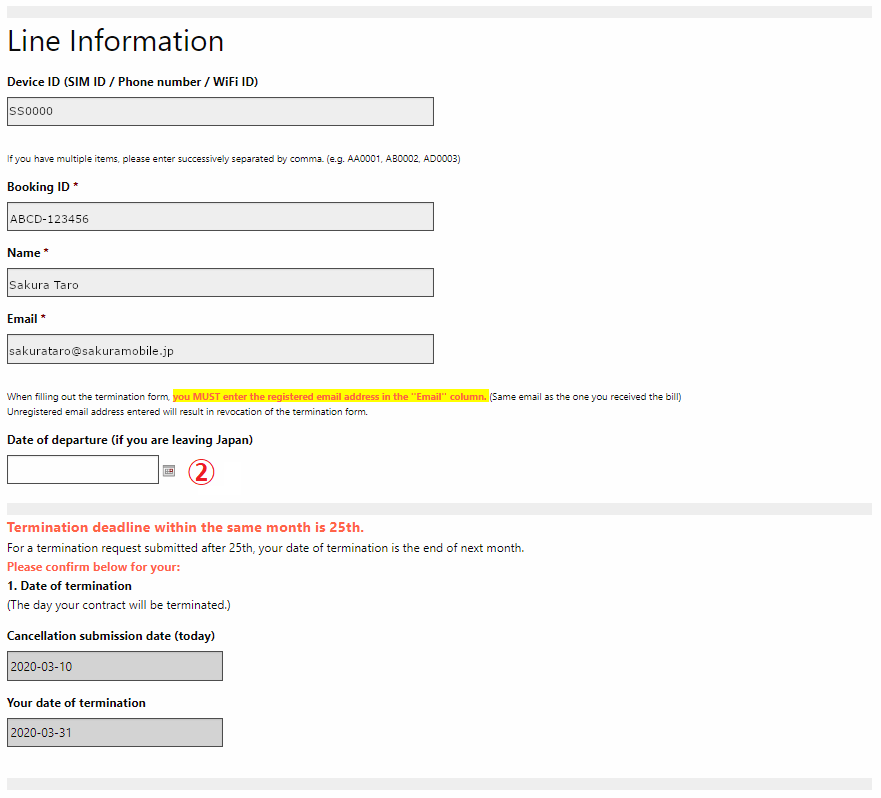 3) Please list the reason you would like to cancel your plan. In addition, please feel free to write any additional comments or information that you feel may be applicable to your contract cancelation. (Refer to the ③ in the images below)
Once you have completed the above, please click the "Submit" button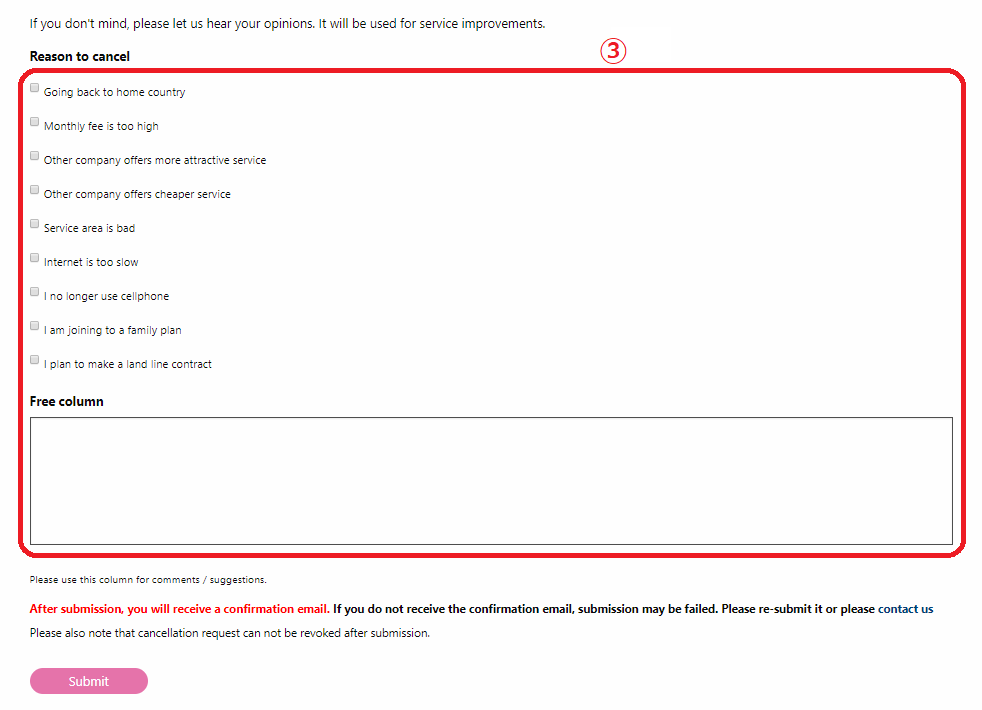 4) Please return your WiFi device to our collection desk.
**Please be informed that this process is necessary to officially terminate your contract.
**You need to submit the termination form before the 25th of the month you want to terminate the contract.
For example, if you wanted to terminate the contract by the end of August, you should submit the form by the 25th of August.