To change your current monthly plan, please follow the steps below after logging into your [Sakura Mobile My Page]
1) Select the contract whose monthly plan you would like to change (Refer to the ① in the images below)
2) Select "Contract details" (Refer to the ② in the images below)
3) Select the product whose monthly plan you would like to change (Refer to the ③ in the images below)
4) On the "Request change plan" page, please select your desired plan that you would like to change to (Refer to the ④ in the images below)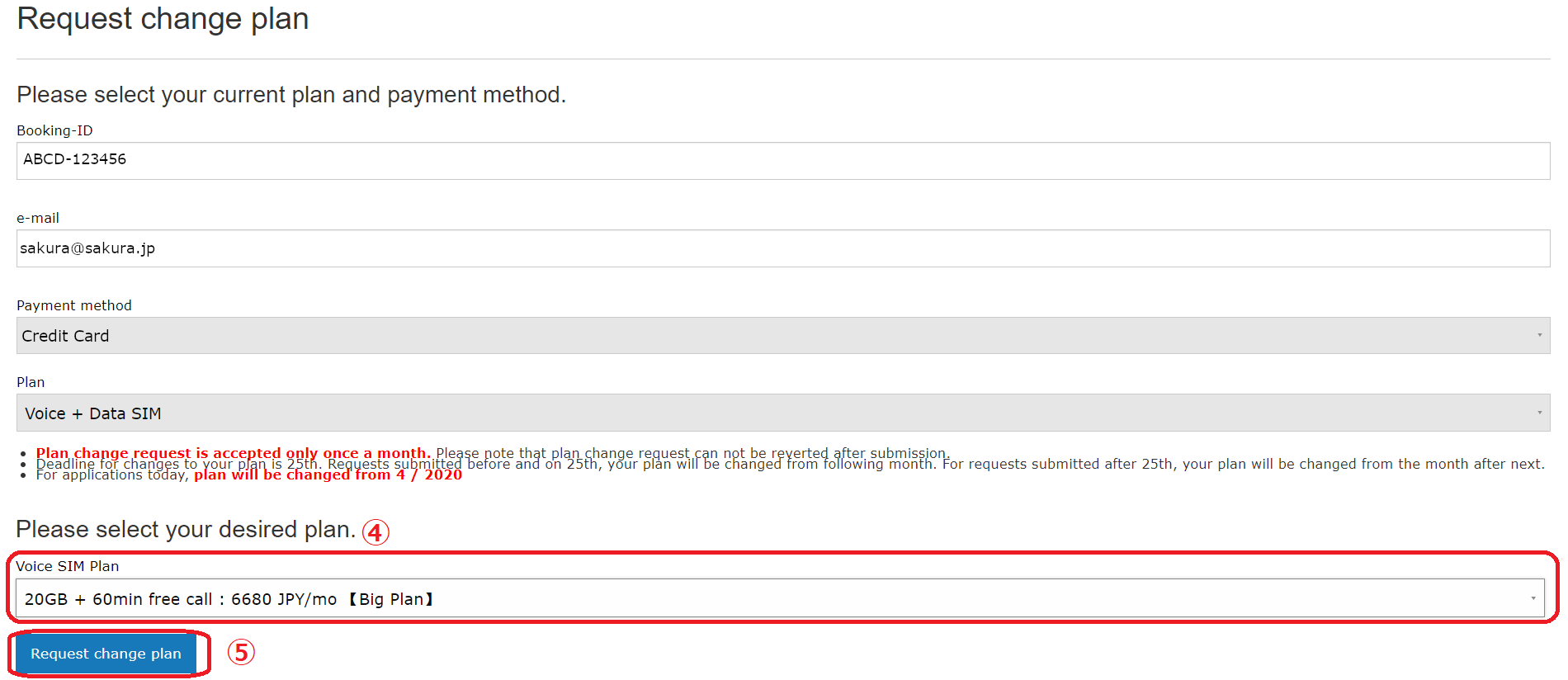 5) Click on "Request change plan" to complete the request (Refer to the ⑤ in the images above)
**You can only change the plan on the 1st of the month. You need to submit the request form before the 25th of the previous month.
For example, if you wanted to change the plan by the 1st of August, you should submit the form by the 25th of July.
**You can not change the PRODUCT of your plan from this form, i.e, you can not change from voice+data plan to Data only plan. If that's what you would like to request, please contact us.