※This is for customers who are currently paying with Credit Card and would like to clear their unpaid bills by Credit Card.
If you would like to clear your bill by other methods, please contact us at contact@sakuramobile.jp
First, log in to your [Sakura Mobile My Page].
LINK: https://myaccount.sakuramobile.jp/auth/login
If it's your first time to log in to the [Sakura Mobile My Page], kindly refer to this article on How to log in to [Sakura Mobile My Page] for the first time?
1- After you log in to your Page, kindly check ① to see if you have an unpaid bill or not. If you do have the "Unpaid invoice" sign, then please click ② to expand the menu, and click ③ to enter the payment menu.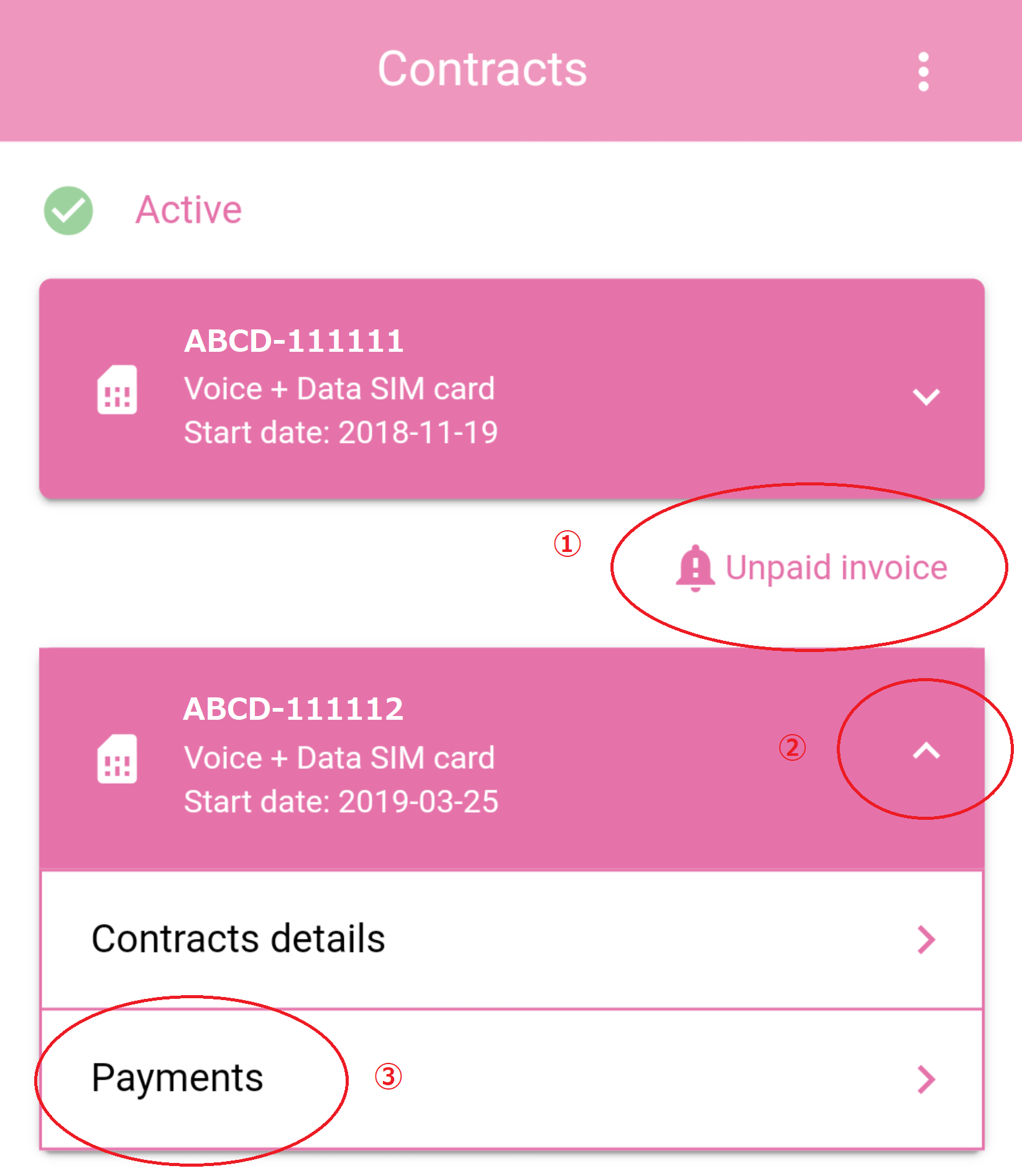 2- On the payment history page, kindly click on "Detail" to expand the menu, and then click on "Pay" to go to the "Pay your bill" page.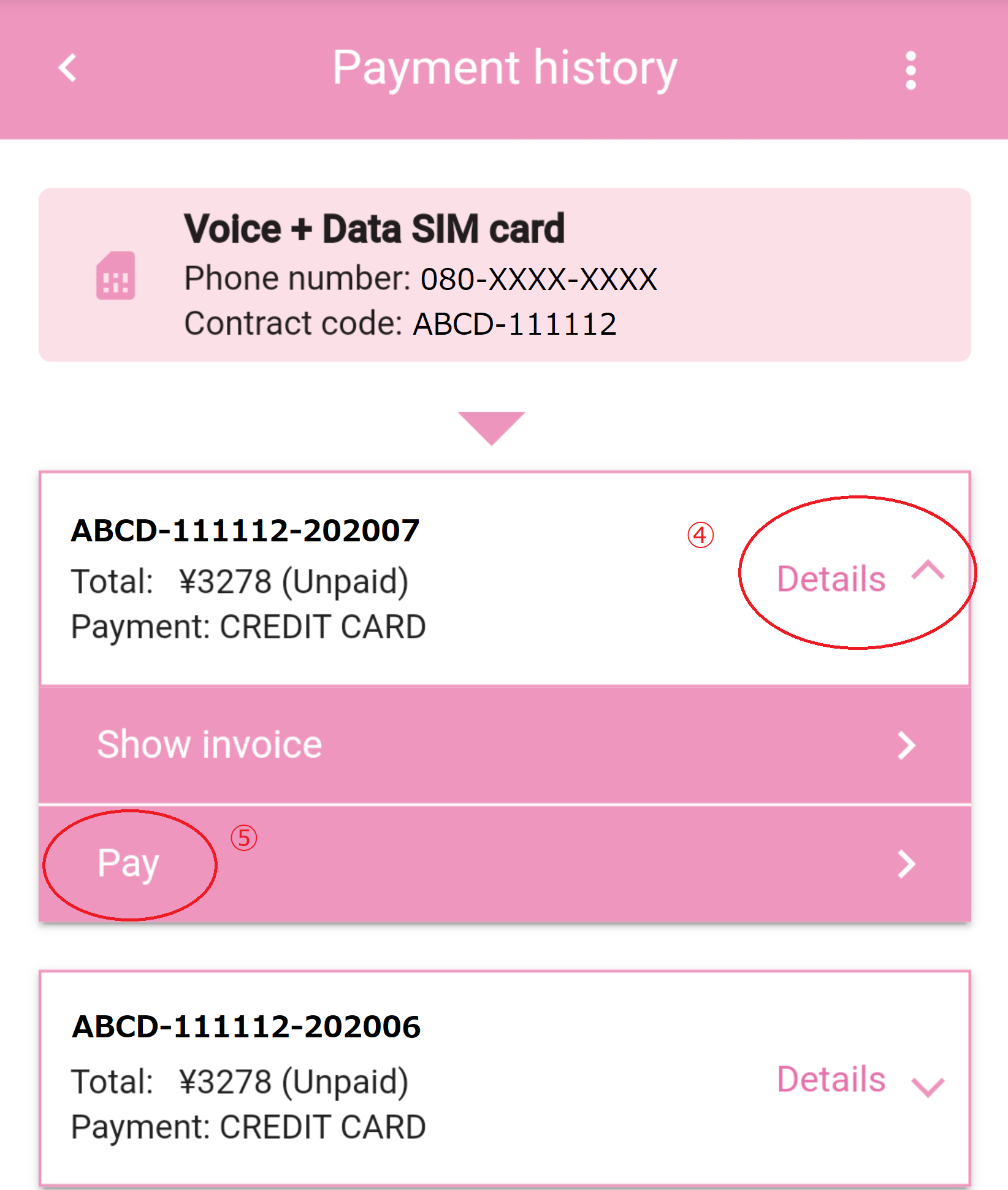 3- On this page, you can use the registered card to make the payment. Or, to register a different card for the payment.