To change from Credit card to Smart Pit card (paying cash at the convenience store), you will need to follow the steps below.
For customers with more than one active Sakura Mobile contract under the same email address You will be directed to our Contact Us Form. Please fill out the form indicating that you would like to change the payment method for your contracts.
Log in to your [Sakura Mobile My Page]
※ If it's your first time to log-in to the [Sakura Mobile My Page], kindly refer to this article on How to log in to [Sakura Mobile My Page] for the first time?
1) After you log in to your Page, kindly click on the three dots on the upper right as shown in the below picture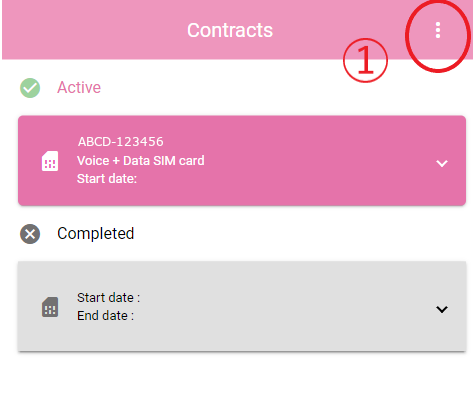 2) From the menu, please select the option (Account):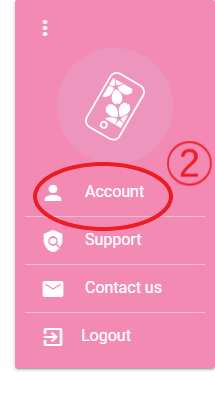 3- From the Account page, you can see the current payment information, such as the cardholder name, payment method, the last 3 digits of the registered card, and the expiry date.
To change and update the registered card, kindly click on the pen mark as shown below: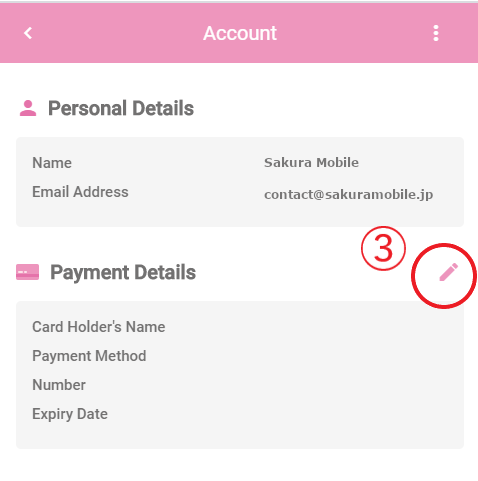 4- From the next page, you can choose the option (Change Payment Method).
5- Once you have clicked "change payment method", please follow the steps on the screen.