The information for the wireless internet (SSID/Network name and Password) should be listed on the home gateway device or in the box it came on.
In most cases, we found that the information is located on a sticker on the device itself.
Please refer to the following picture for an example of what the sticker with the network information looks like on the router.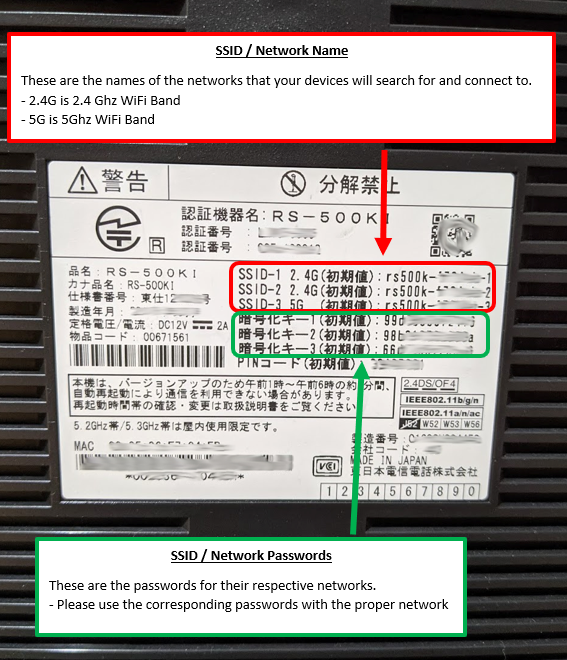 If you have any issues finding the SSID/Network information, please feel free to contact us and we will try to help you find the information.