You can check/update your card information via the [Sakura Mobile My Page].
If it's your first time to log in to the [Sakura Mobile My Page], kindly refer to this article on How to log in to [Sakura Mobile My Page] for the first time?
1. After logging in, kindly click on the three dots on the upper right as shown in the below picture.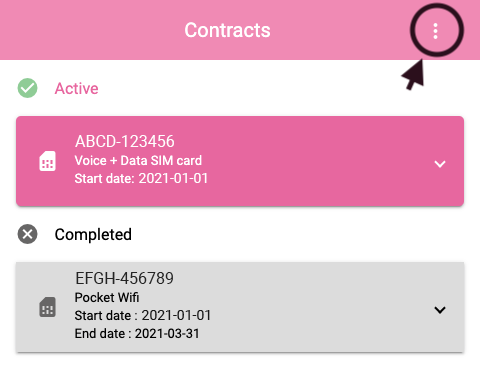 2. From the menu, please select "Account".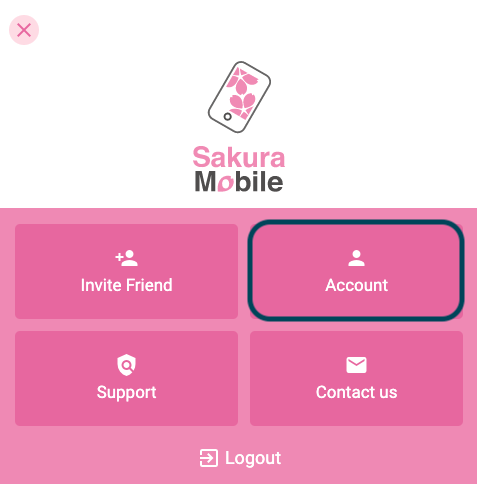 3. From the Account page, you can see the current payment information, such as the cardholder's name, payment method, the last 3 digits of the registered card, and the expiry date.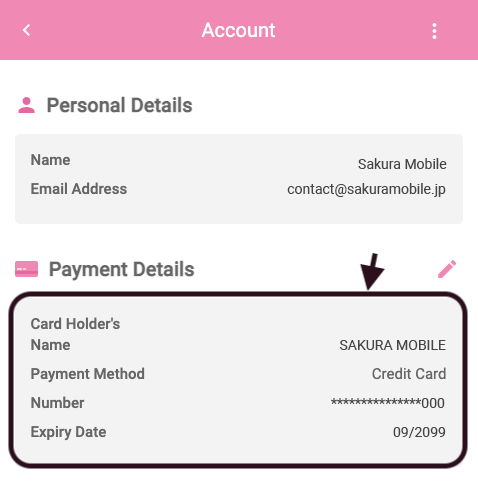 To update your card information, please check the following article.
How do I Update My Credit/Debit Card Information?