To top up more data on your SIM card, you need to log in to your [Sakura Mobile My Page] and submit a request from there.
Please note that this top-up is only available for the credit card payment method.
※If this is your first time logging into your [Sakura Mobile My Page], please visit this article.
1) Once logged in, you will see the following page. Please click on the contract that you would like to manage.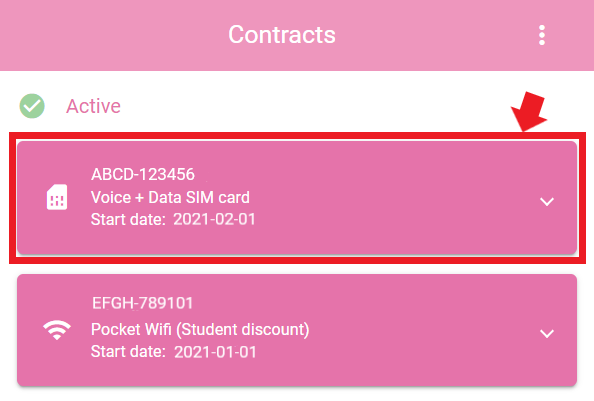 2) Click on "Contract details" and proceed to choose the product you would like to manage.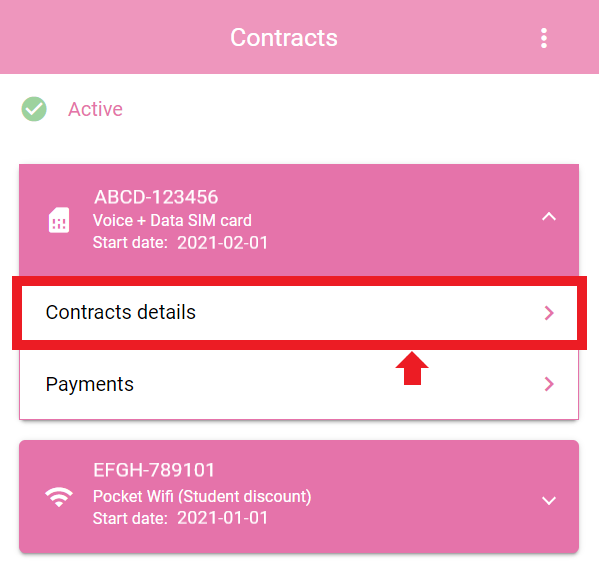 3) Once you are on the plan manage page, you will find the "Top Up Data" option in the Manage Plan menu.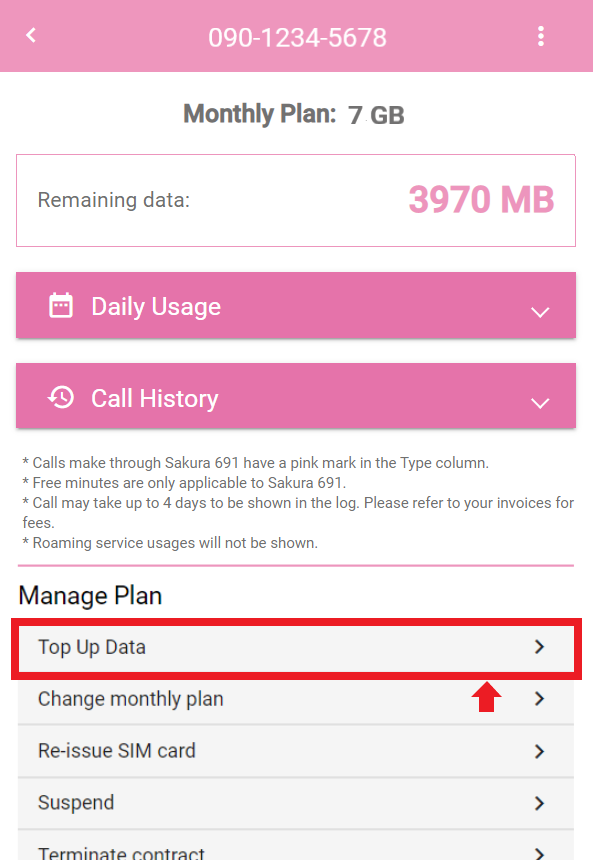 4) On the Top Up page, you can add more data by clicking on the "+" or "-" button. You can add up to 5 GB a time.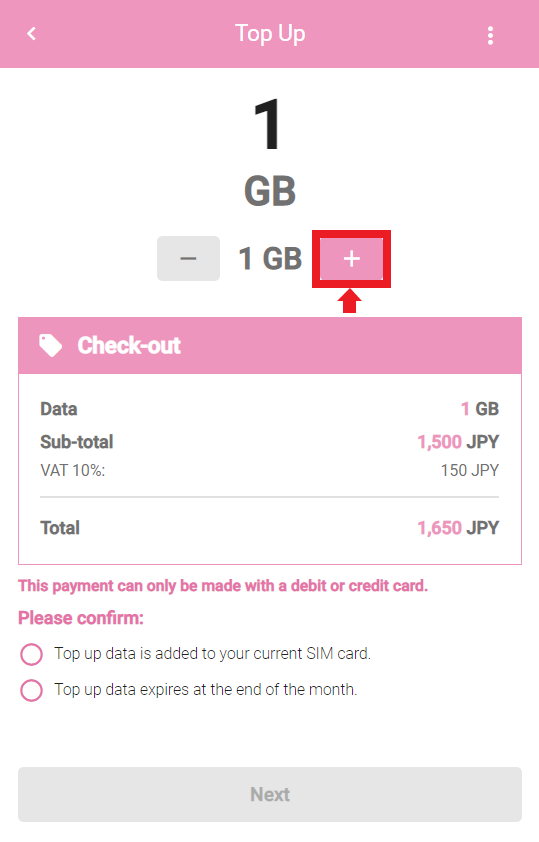 The price will change as you change the data amount to be topped up.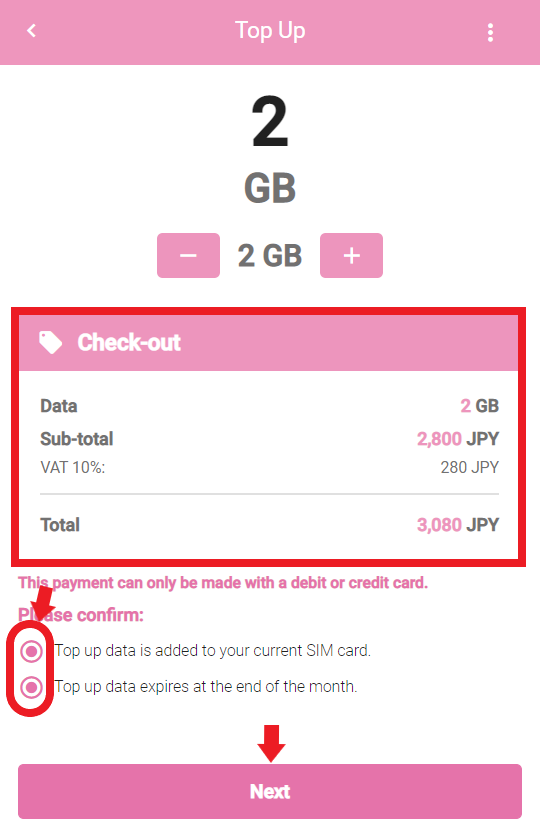 Please confirm the data amount that you would like to top up and proceed to checkout.
5) On the checkout page, please fill in the payment information and click on "Top Up" to complete your Top-Up request.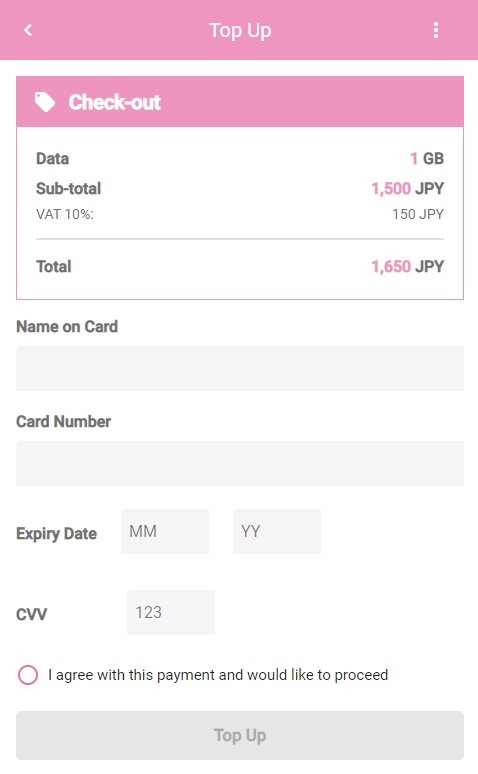 ***NOTE: The card information you have inserted for this payment will not be registered for future payments.
New data will be added immediately after the payment is processed. The data topped up will expire at the end of the month if remains unused.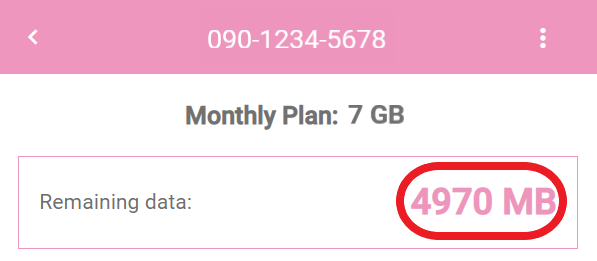 Please contact us if you have trouble topping up your data or would like to top up more than 5 GB at a time.